"…because nerds like us are allowed to be unironically enthusiastic about stuff... Nerds are allowed to love stuff, like jump-up-and-down-in-the-chair-can't-control-yourself love it."
- John Green
Everything was set for the annual Fan Expo at The Metro Toronto Convention Centre and fate was about to take its course. Ginny and Dave were both planning on attending and little did they know their lives were about to change forever. Dave took one look at the girl who might just be on par with his fantastically geeky life and the rest is history.
The years unfolded and the adventures continued. Together they joined the Ontario Ghostbusters (yes they are Ghostbusters!) and a few years later once again at Fan Expo, Dave orchestrated the most perfect proposal for the two of them.
The first time I met Ginny and Dave I immediately fell in love with both of them. The thing I admire so much about them is their immense passion. Passion for the things they love and of course for each other. They filled their wedding to the brim with the tiniest geeky details. My brain was on overload all day trying not to shriek out loud with delight! Everything from the Lego Boutonnieres to the Ghostbuster cuff links to the comic book programs were meticulously thought out. Plus with a few galactic wedding crashers during the ceremony, a lightsaber duel going down and a certain Marshmallow giant, the day was an absolute adventure.
Congratulations Ginny and Dave and I hope you always stay kids at heart.
Don't forget to scroll all the way to the end to watch one of the best proposals of all time!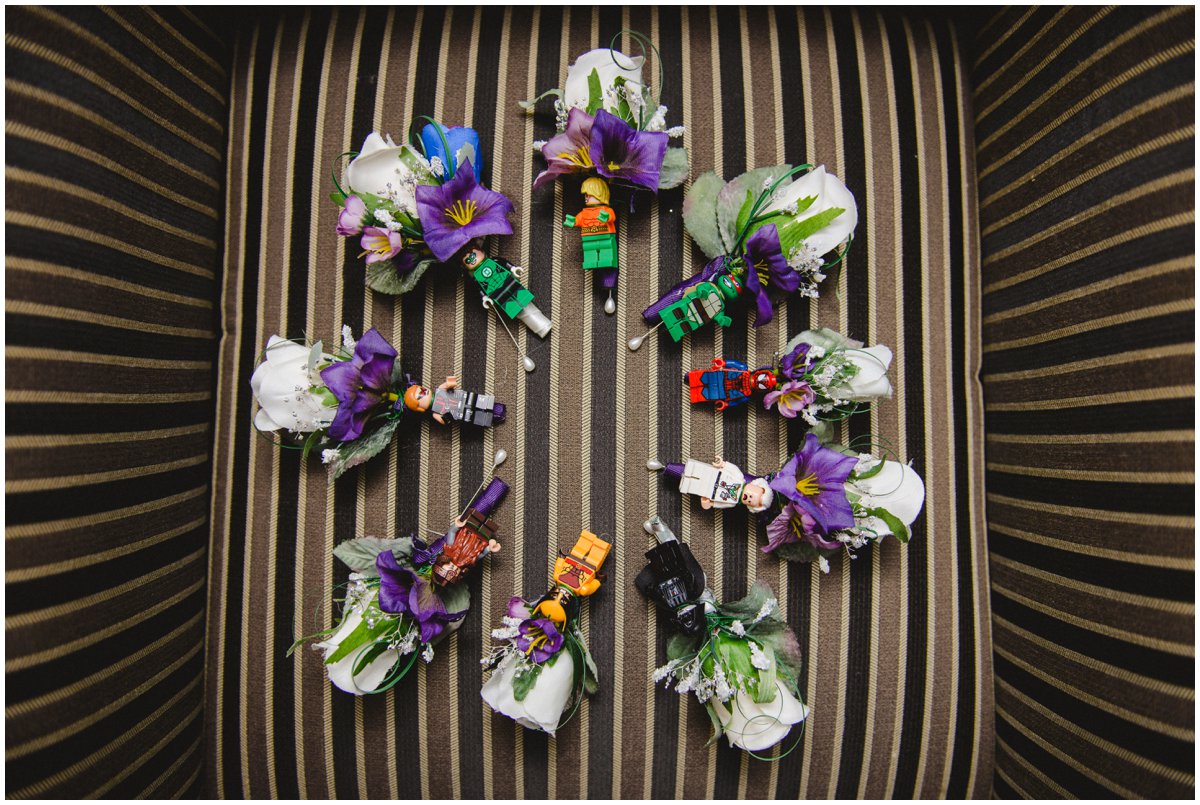 Geeky proposal of the year award!